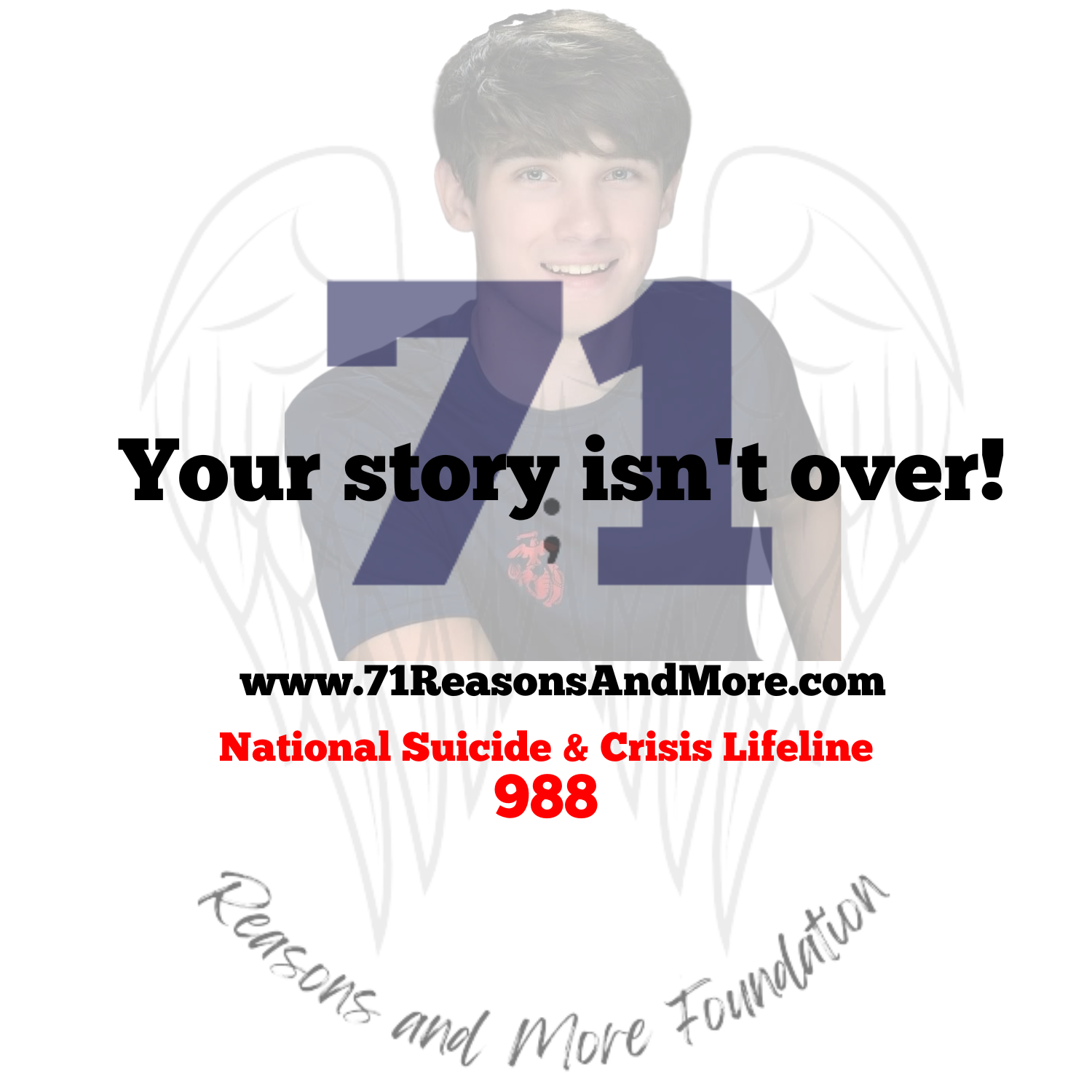 71 Reasons and More Foundation was created in loving memory of Mark Chapas Jr. who died of suicide on 10/22/21. He touched so many lives in the community and we want to continue his legacy. Our mission and goals are to support mental illness and bring suicide awareness to our area. We want to bring programs supporting mental health into our school district, while also providing scholarships for youth in need. Our vision is to have a community center/"safe zone" for youth and young adults to utilize. This center would provide free: mental health services, activities, and resources in a judgement-free zone.
Most of the products you'll find on our website have a reason behind them. Whether it be to help alleviate stress, anxiety and/or depression, bring awareness to mental health, or to support those in higher suicidal demographics.
Learn More About Us
Are you interested in supporting 71 Reasons and More? Please let us know how you'd like to help (volunteering, donating, helping organize an event, etc.)!